Child Marriage Photo Essay Lesson
When Malawi passed a law banning child marriage last year, activists applauded it as a significant first step in ending the practice. Now some local groups are using song, theater and dialogue to spread the message and change attitudes towards early marriage.
Malawi has one of the highest rates of early marriage in the world, with one out of every two girls married by the age of 18, according to the umbrella group Girls Not Brides. After immense pressure from activists and grassroots organizations, Malawian President Peter Mutharika signed a bill last year that raised the minimum age of legal marriage from 15 to 18.
The new bill is seen as a significant step toward ending child marriage in the country and has been celebrated by activists and civil society. But according to Faith Phiri, the executive director of Girls Empowerment Network, a grassroots organization operating to advance girls' rights in Malawi that operates in Chiradzulu, "The job is far from done."
The law gives support to those fighting early marriage by giving them the right, for example, to report to the police anyone seen forcing their young daughter to marry. "But solving this issue requires much more than new laws," says Phiri. "Most importantly, it requires community participation and changes in attitude."
So activists and local groups are working in rural communities to raise awareness about the new law. In their own ways, they are creating dialogue and spreading the message about the end of child marriage.
A Chief Takes the Law Into Her Own Hands
In Malawi, the tradition of local leadership means village and district chiefs have the final word over the affairs of their community. Decisions regarding marriage and divorce traditionally have to be approved by local authorities, giving village chiefs the power to end child marriages in their communities.
"I made the minimum age of marriage 22 in my own village," says Ida Alli, the senior chief of Chiradzulu District.
Alli, who was declared a champion of women's empowerment by former president Joyce Banda, takes pride in making it as hard as possible for people in her village to marry off their daughters. "If I hear rumors that someone might be interested in marrying their daughters off, I personally go to their home, I invite the man's family, too, and talk to both of the families," she says. "We talk for hours, and usually for days. I warn them about the dangers of marrying young and the importance of education."
In the event that talking with the families doesn't work and a girl needs further protection, Alli invites the girl to live with her at her farm and ensures that she goes to school. The chief also supports vulnerable girls in their efforts to find work and open small businesses.
Alli is aware of the privilege of her position as a traditional leader, and her potential influence on the decisions of her fellow villagers. "In our culture, reputation in one's community is important," says Alli. "A lot of people don't want to do something that is not approved by traditional authorities."
Fathers and Daughters Open Up
Fathers play a key role in determining whether or not their daughters will get married at a young age, but in patriarchal settings, fathers and daughters rarely have an open dialogue about the issue.
To help family members have honest discussions about early marriage, Girls Empowerment Network got together with community activists and launched Father-Daughter Chat Day. The group regularly runs events that bring together fathers, daughters and other community members to talk about their futures and dreams while they play games, sing and dance.
During one recent Father-Daughter Chat Day, a man held his teenage daughter's hand and announced, "I promise not to marry my daughter off, and I will support her dreams of becoming a teacher as much as I can." He then signed a piece of paper and handed it to the village chief as a guarantee that he would keep his promise.
Then the crowd of villagers cheered and applauded as dozens of fathers followed the same ritual, publicly pledging to not marry off their daughters.
Theater and Singing for Those Having Second Thoughts
If the efforts of the village leaders and the father-daughter chats aren't enough, the girls of Chiradzulu have a secret weapon: Their haunting singing.
Every weeka few local girls aged between 11 and 16 come together after school and compose songs against child marriage. In their most popular song, they ask their communities to support them with their education instead of marrying them off.
"Community theater, music and art have all proven to be great ways for communities to start a dialogue around the issue of child marriage," says Lakshmi Sundaram, executive director of Girls Not Brides. "They can also help girls and their communities understand and express some of the harmful consequences of the practice."
Moreen, a 16-year-old community theater actor and an early marriage activist, is sitting on the ground, looking intimidated by the older actor playing her mother-in-law. A child marriage survivor and a mother of two, Moreen recently escaped an abusive marriage that left her HIV positive and moved back in with her family. Now back in school, Moreen is using her passion for theater to get people in her village to understand why girls should wait to get married.
The show stops and one of the actors hands a microphone to a member of the audience to discuss how issues like early marriage or domestic abuse should be tackled. "So, how do you deal with a situation like this at home?" the actors ask the audience, and the crowd starts to buzz with suggestions.
"I don't want the things that happened to me to happen to other girls," Moreen says. "Also, acting is a lot of fun."
child marriageMalawi
By Melany Grout, Landesa
The Girls Project, a partnership between the government of West Bengal and Landesa, aims to keep girls in school and reduce their vulnerability to child marriage.
More than 40,000 girls are currently participating in the project, learning about their rights to own and inherit land and receiving training in intensive organic gardening skills during regular meetings led by the girls themselves with support from government rural health workers.
Girls who participate in the program are more likely to stay in school, marry later, and more likely to have an asset in their name. Scroll through to meet five girls from the program: 
1. Parul Modak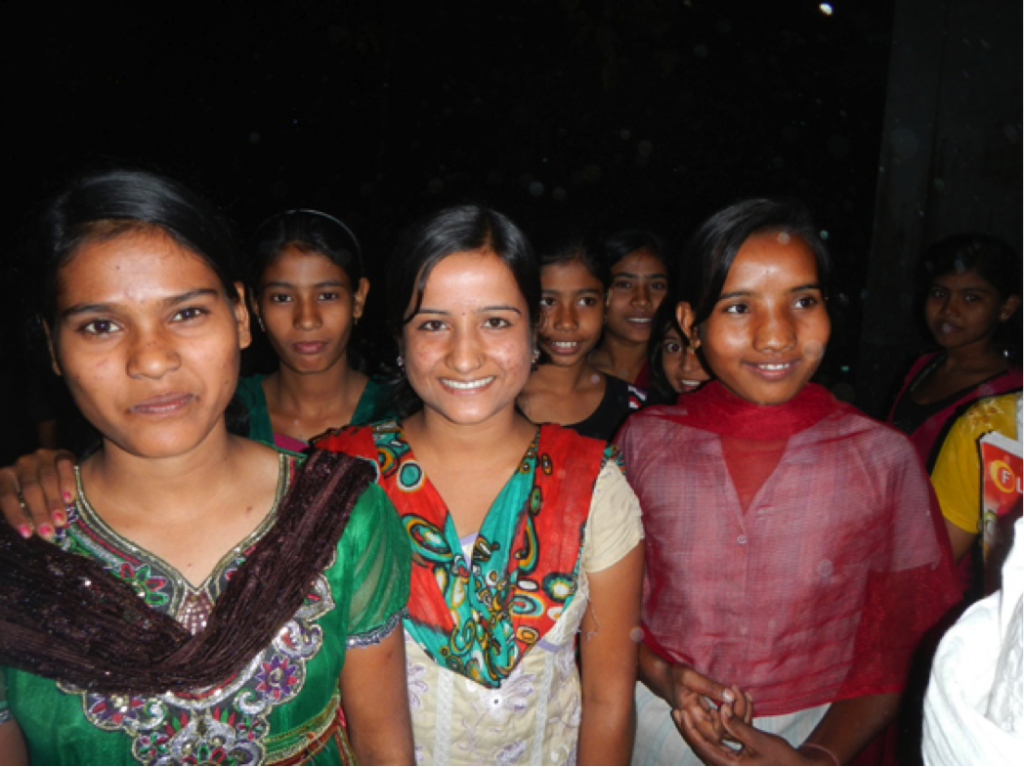 The day Parul Modak (wearing red and green scarf in photo) graduated from high school, her father announced that it was time for her to marry.
The 17-year-old, however, had other ideas. Through the Girls Project, Parul learned agricultural skills and about her rights to an education and to inherit land. With those lessons as inspiration, she planted a cluster of timber trees on her parents' homestead and enrolled in college. When the timber trees mature in a few years, she plans to harvest them to pay her college tuition.
2. Namita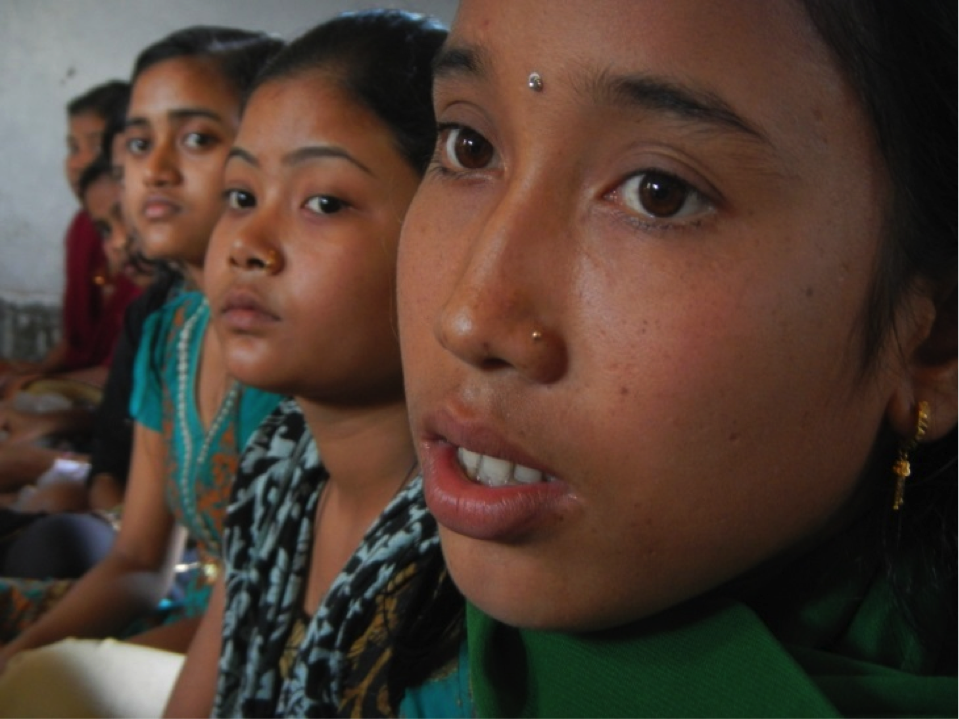 Namita lost her mother when she was just 9 years old. She lost her elder brother and sister shortly after that when they were sent to the city to earn money to support the family. Through participating in the Girls Project, Namita, now 16, learned that she still had one powerful tool to help make her way in the world – land.
The spinach that she grows by her father's cowshed, the bottle gourds on the roof of their home, and the spices grown along the homestead's perimeter are all helping to feed her family.
By reducing her family's expenses, Namita is proving her value to her father and gaining leverage she can use convince her father that he should allow her to return to school and resist social pressures to marry her young.
3. Jasmina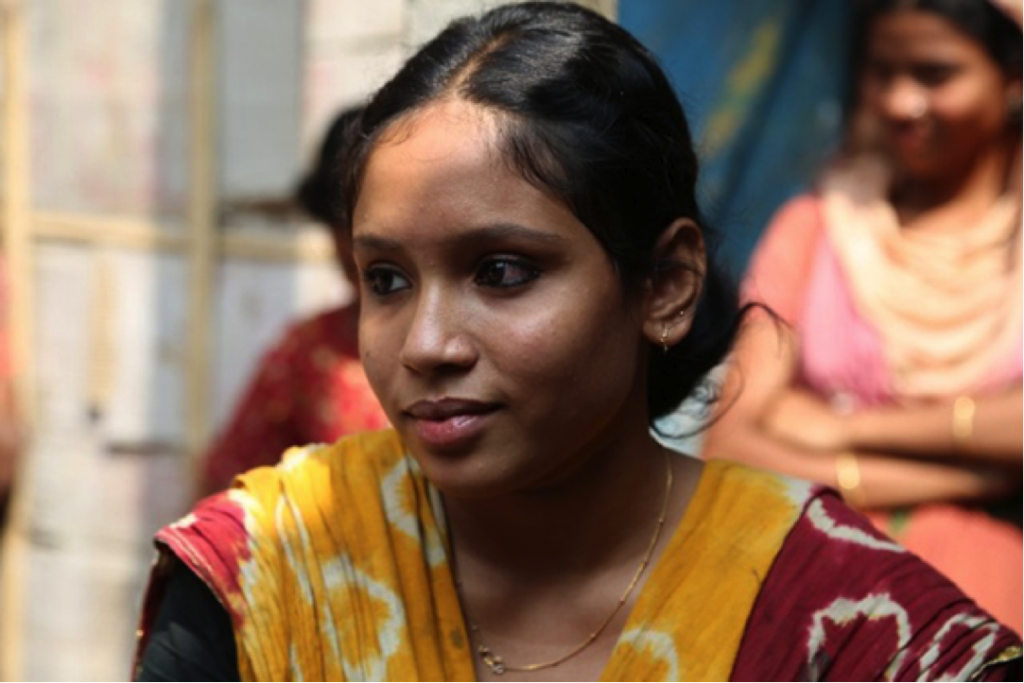 Although she is only 16 years old, Jasmina Banu has taken on one of the most pervasive and damaging traditions in her village – child marriage. Jasmina and her friends have anointed themselves "The Taskforce Against Child Marriage," a result of their participation in the Girls Project.
For Jasmina it proved a revelation. The small garden she planted now feeds her family, saving her family money and improving her standing in her family. Jasmina, who had dropped out of school to help out at home, was able to re-enroll in school in January 2014.
4. Shampa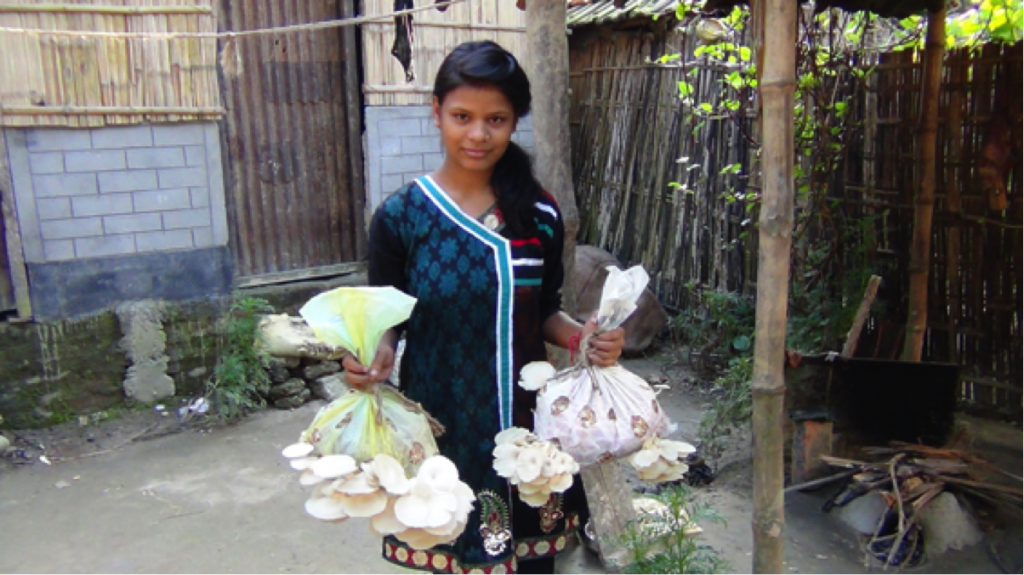 No sooner had Shampa Pal turned 15, when the marriage proposals began to arrive. Shampa used the information she learned through the Girls Project to convince her parents that the tradition of child marriage was not only illegal but also bad for girls and their future families. And she used the gardening skills she learned through the program to help put food on her family's table and earn extra money to pay her school fees, and prove that she wasn't a burden on the family.
She uses every inch of space to maximize her efforts – even growing mushrooms in the space under her bed. With her new skills, confidence, and the support of her family, Shampa has been able to continue her education and avoid child marriage.
5. Rakhi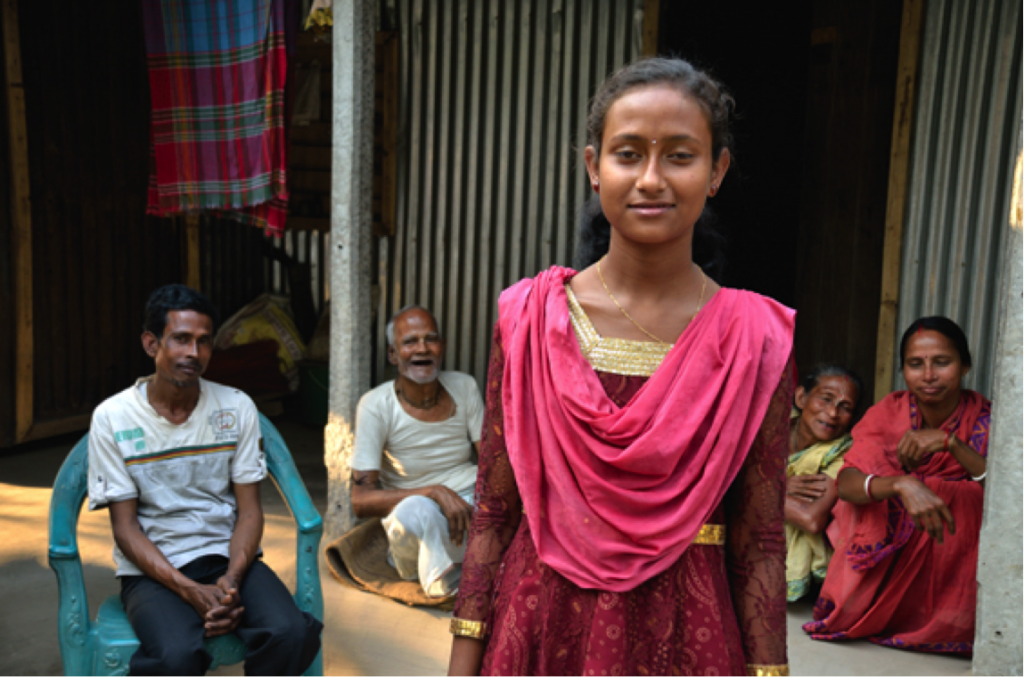 When she was 15, Rakhi's parents told her they could no longer afford to support her studies and pulled her from school. Rakhi, a promising and determined student who had just passed the examination to enter high school, found another way.
She began to participate in the Girls Project. With that knowledge, Rakhi planted a kitchen garden on her parents' small plot of land — in an area no bigger than two parking spaces.
By the time she was 17, Rakhi was not only putting food on the table, she was also back in the classroom. The tiny plot, full of spinach and gourds, was feeding her family, paying her school fees, and demonstrating her abilities and value to her parents and community.
To support the Girls Project and learn more about Landesa's work, visit www.landesa.org
What do you think of this program? Tell us in a comment below!